"Living in Qedeli community is associated with yellow and light blue colours for me." – says Giorgi, a resident of 'Qedeli'. Together with his fellow residents, Giorgi makes fabric out of colorful threads using a knitting machine. These fabrics are then used to make the handicrafts sold online. Every laptop bag knitted doll and piece of jewellery has its own story, like the people who made it.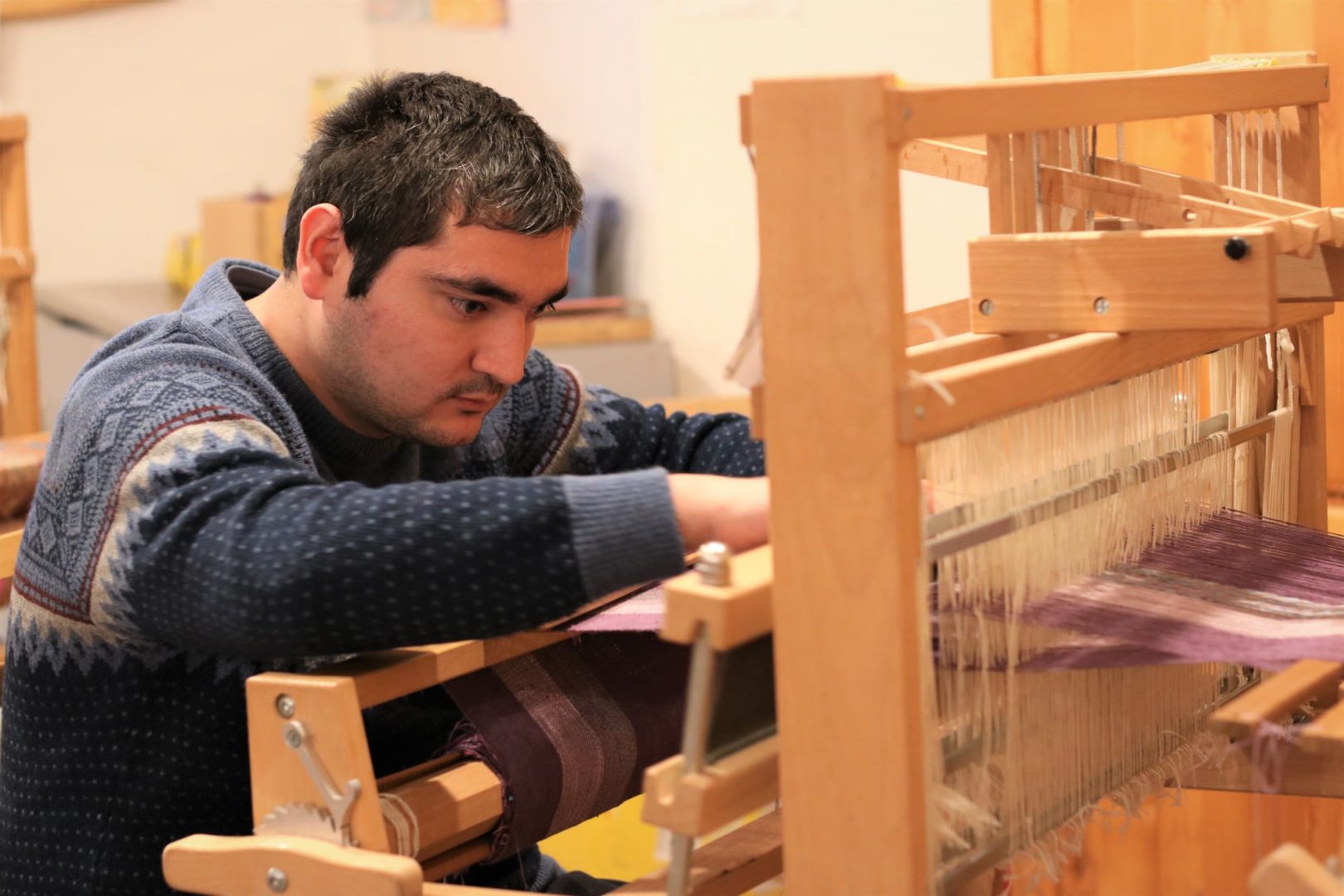 Art-café "Qedeli" is an important space for the community, as it holds cultural, educational and entertainment events to promote social integration of people with disabilities. It also employs 10 residents and sells products made by the community from handcrafts to bread and cookies. But the pandemic forced 'Qedeli' to close the Art Café and all other spaces while group activities were significantly reduced. Without any sales there were no funds to purchase raw materials for production.
"I liked working in Café Qedeli. I had my salary and enjoyed buying whatever I wanted in the store. I feel sad as I cannot go to the cafe due to the virus. The worst part is that I lost my income." – says Mariam Okropiridze, a resident of the community.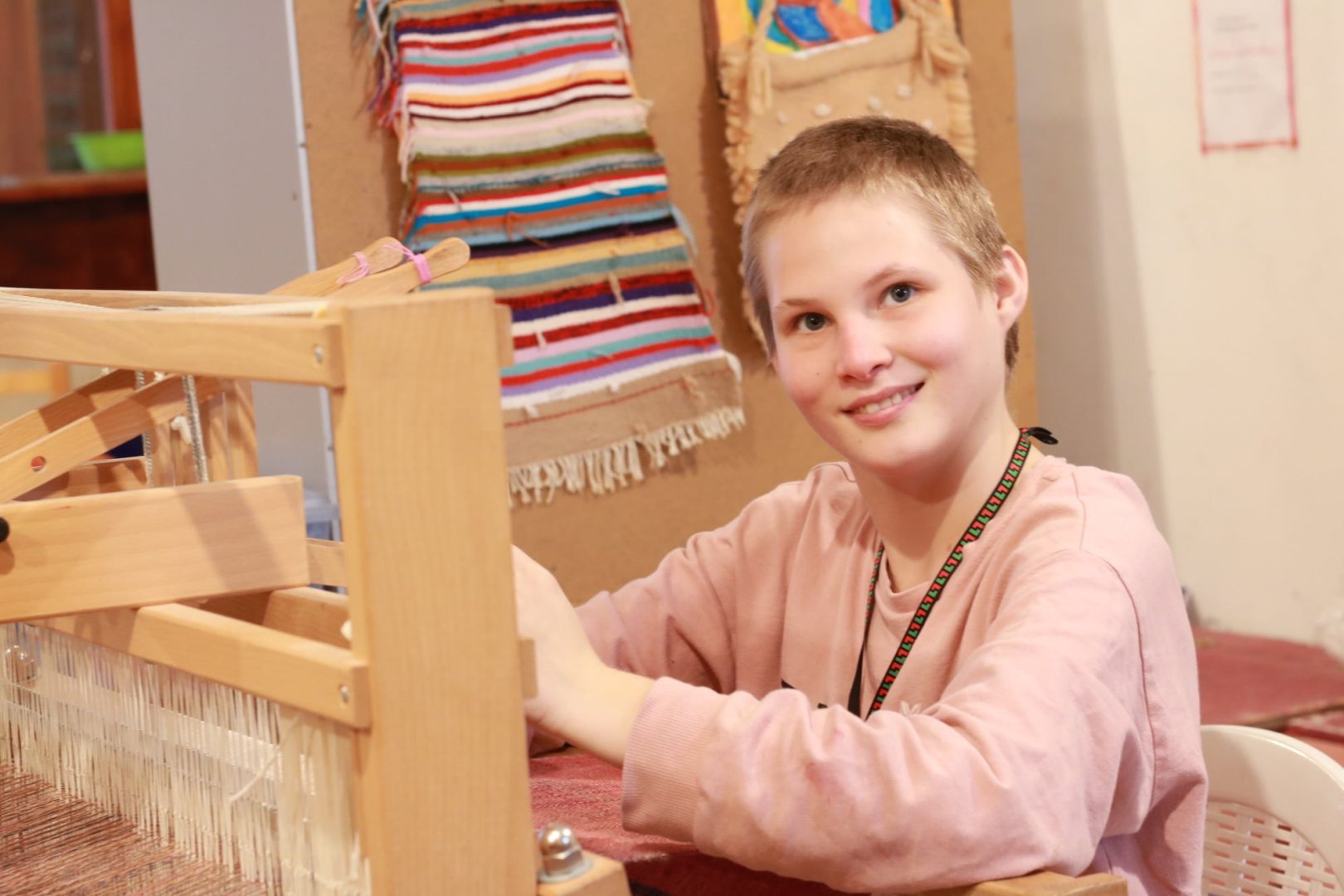 Timely Support
With financial support Qedeli were able to maintain the building where the Art Café is located, in the center of Signaghi, restock and keep their three enterprises going.
"Financial support from the grant was vitally important for us. We hired a consultant, who strengthened marketing and sales for three enterprises of 'Qedeli'. After the stories of our beneficiaries were posted on Facebook, sales increased. Moreover, we got an offer from one company, they are making an online shop for us for free." – says Lali Khandolishvili, director of the "Qedeli" community.
Through the EU-funded support Giorgi, Mariam and their friends continue working and living in their community of "yellow and light blue colours" sharing joy and kindness.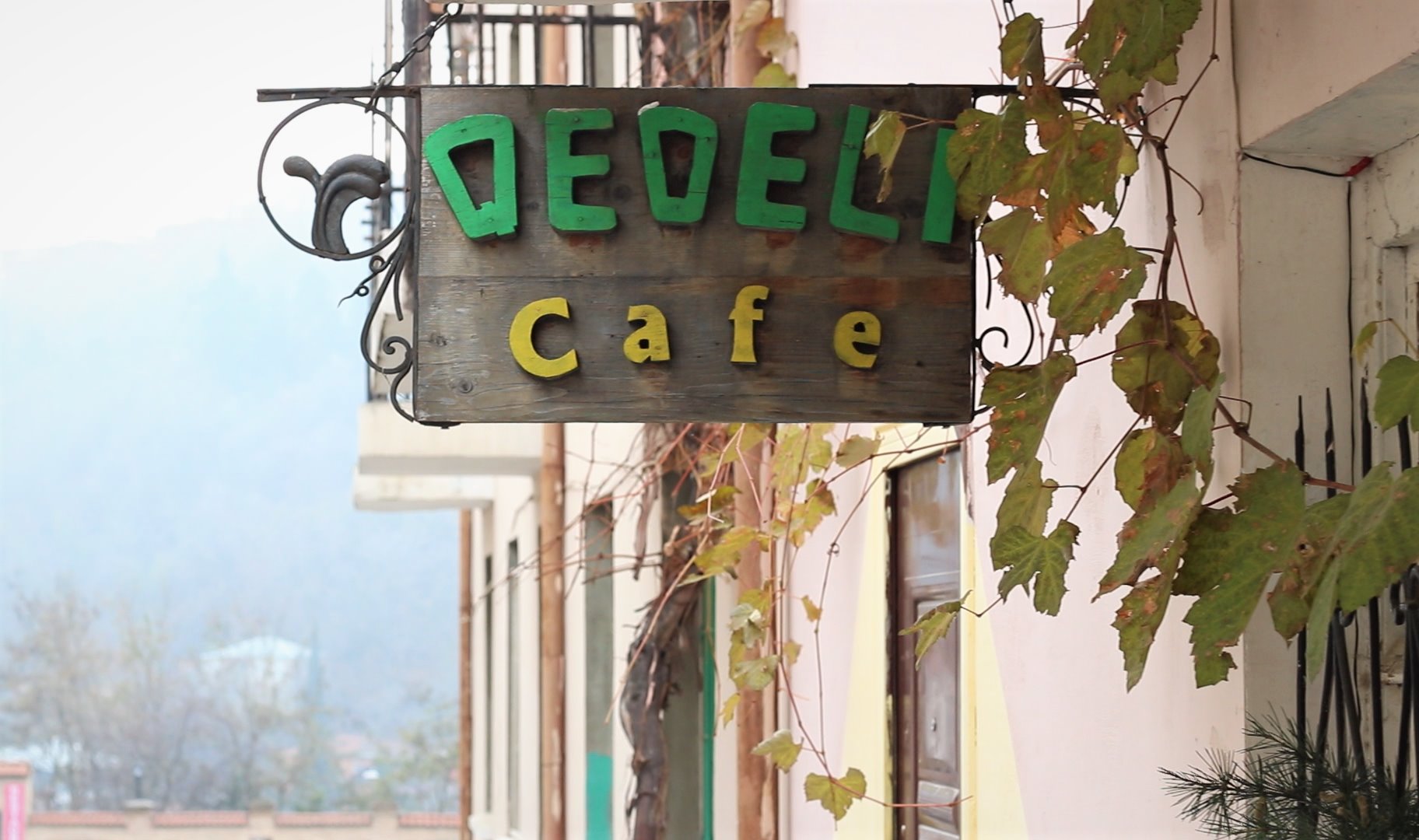 'Qedeli' is a dynamic community of adults with learning disabilities in the Sighnaghi region of Georgia. Established in 2000, they run workshops and training for their 29 residents and keep an 'Art-Café', carpentry workshop, livestock farm and garden with greenhouse. When the pandemic hit the café closed and all events and workshops came to a halt. Thanks to financial support from the 'Covid19: Civil Society Resilience and Sustainability' project, 'Qedeli' has been able to keep working. The project, funded by the European Union and Implemented by ERIM and Human Rights House Tbilisi allowed them to resume their activities, ensuring strict COVID 19 prevention regulations on sanitation, medical examination, and external communication, to fit residents from a high-risk group.
The "COVID 19: Civil Society Resilience and Sustainability," is a regional project funded by the European Union, led by ERIM (formerly IREX Europe) and implemented by Human Rights House Tbilisi in Georgia. The project seeks to foster the resilience and sustainability of civil society in Eastern Partnership countries enabling them to mitigate the impact of COVID 19. We will be sharing success stories regularly to showcase the impact of the project and the COVID 19 Solidarity support from the European Union.