Belarusian authorities must immediately cease coordinated attacks on human rights defenders, journalists and NGOs.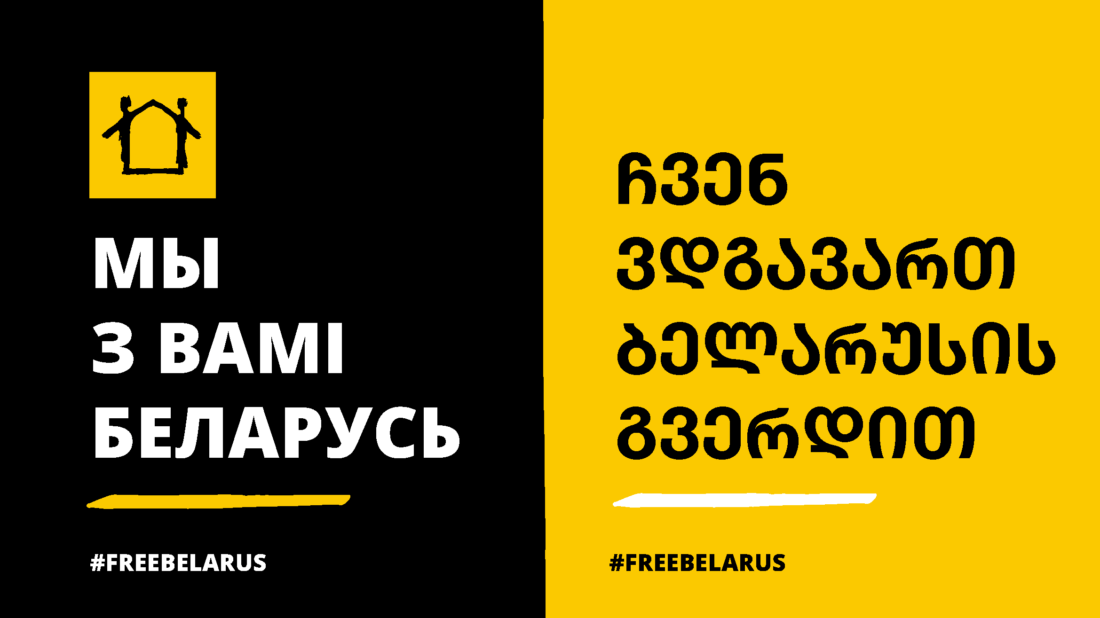 On February 16, 2021, the Belarusian authorities renewed a coordinated attack against journalists, human rights defenders and non-governmental organizations in various cities of Belarus. Law enforcement officers searched the office of the Belarusian Association of Journalists for three hours, seized documents and computers, and then sealed the office. Arrested, or raided by the police were 25 Belarusian human rights defenders, mainly working for member organizations of the Belarusian Human Rights House. The arrests and raids on 16th February are linked to a criminal case investigation launched under Article 342 of the Criminal Code of Belarus (organization and preparation of actions that grossly violate public order or active participation in them). It is disturbing that there is a tendency in Belarus of using the Criminal Code against human rights defenders and journalists.
Most of the detained human rights activists and journalists have been released from custody at the moment, although a few of them are likely to still be detained, as they have not been in contact with colleagues since the February 16 events.
By taking action on 16 February, the Belarusian authorities took another step towards suppressing dissenting opinions in the country and restricting freedom of assembly, association and expression. It is obvious that the government is trying to harass those who carry out human rights activities in the country. "These raids are part of a blatant intimidation campaign, Belarusian authorities are targeting human rights defenders and independent journalists, apparently trying to eviscerate what's left of Belarus' civil society." – is said in the statement by Human Rights Watch.
We, the signatory Georgian non-governmental organizations, respond to and condemn the alarming events in Belarus and express our solidarity with our colleagues. In addition, we call on the Ministry of Foreign Affairs of Georgia and the Embassy of Georgia in the Republic of Belarus to:
Use all possible diplomatic, international legal mechanisms and, together with other representatives of the international community, call on the Belarusian authorities to end the harassment, intimidation and persecution of human rights defenders, activists and journalists, as well as their supporters.
1)Human Rights House Tbilisi on behalf of its member organizations:
➢ Human Rights Center
➢ Rights Georgia
➢ Media Institute
➢ Sapari
➢ Georgian Center for Psychosocial and Medical Rehabilitation of Torture Victims (GCRT)
2) Adjara Center for Democratic Development
3) Civil Hall
4)Association "Dea"
5) Tanaziari
6) Mandala
7) OC media
8) European Fund
9) Human Rights Advocacy and Democracy Fund
10) Tolerance and Diversity Institute (TDI)
11) Media Development Foundation
12) Open Society Foundation
13) Partnership for Human Rights
14) Tbilisi Pride
15) Center for Participation and Development
16) Georgian Democracy Initiative (GDI)
17) Justice International
18) Association Xenon