On October 29-31 third Leadership Academy was held in the conference hall of "Fabrika". Human Rights House Tbilisi is implementing a project with IREX Europe, a French-based NGO, aimed at promoting and strengthening the leadership skills of young women human rights defenders. This 26-month project covers 5 countries of Eurasia with the support of the European Commission. The leadership academy in Georgia is co-financed by the Human Rights House Foundation.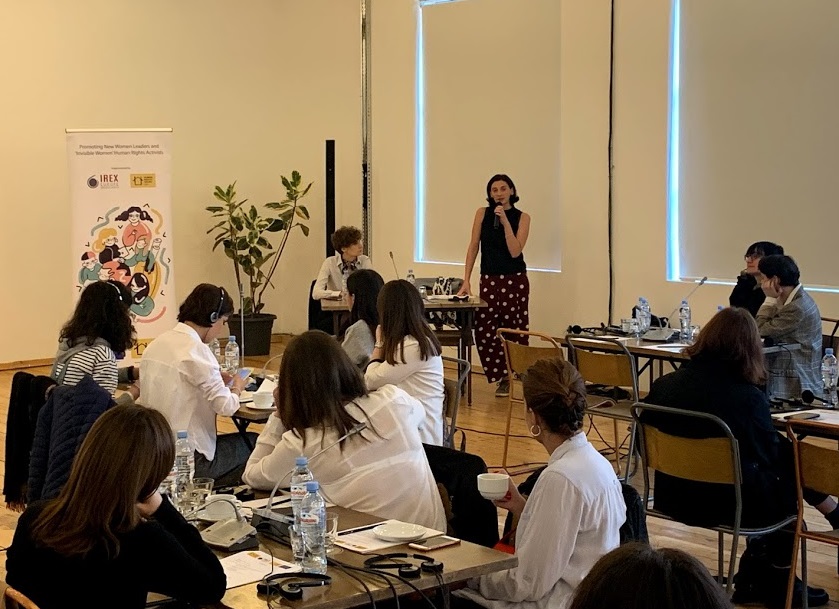 About 30 young human rights activists from Georgia and Azerbaijan participated in the Third Leadership Academy. The topic of the Academy was non-profit and social marketing for human rights defenders.
The Academy opened with a welcoming speech by Natia Tavberidze, Coordinator of the Human Rights House Tbilisi, where she noted the importance of developing communication skills in the non-governmental sector. The first session was conducted by Baia Pataraia – chairperson of the Human Rights House Tbilisi Board and director of NGO Safari. During the session, she shared her experience of crisis management and best practices in the NGO sector.
Subsequently, participants were given a three-day training by GePRA Project Manager Saba Jajanidze. The training topics were: Nonprofit Marketing, Branding, Organizational Model and Civil Society Organizations in the 21st Century, Organizational Values, Communication Channels and more. During the training, the participants gained theoretical knowledge and worked on practical assignments.
Nino Egadze, Marketing Director of TBC Bank also spoke as the invited guest during the Academy. Nino shared her experience in marketing and using modern communication techniques.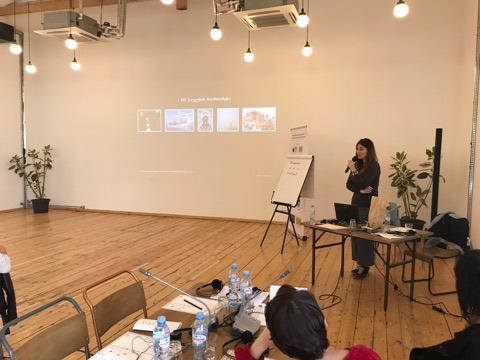 Leadership Academy in Georgia is composed of 3-day training sessions. The aim of the Academy is to support young women human rights defenders to be more active and increase their participation in policy planning and public work. First Leadership Academy in Georgia was held in September 2018 and consisted of training sessions about gender equality, promoting equality within workplace and advocacy. The second Leadership Academy was held in March 2019 and included the following topics: practical training on Creative Campaign Planning and implementing, as well as presentation skills.