"Human Rights Fair – Tbilisi " –  The event organized by Human Rights House Tbilisi (HRHT) and its member organizations was held in "Fabrika on June 22.
Within the frames of the Fair, organizations working on human rights issues from different regions of Georgia gathered in Tbilisi. 10 regional organizations participating in the event presented visuals and published materials about their activities. Participants of the Fair were from Kvemo Kartli, Shida Kartli, and Samegrelo-Zemo Svaneti regions of Georgia. In addition to the participants of the Fair, the event was attended up to 20 people from regions and 50 representatives of international and local NGOs and diplomatic corps.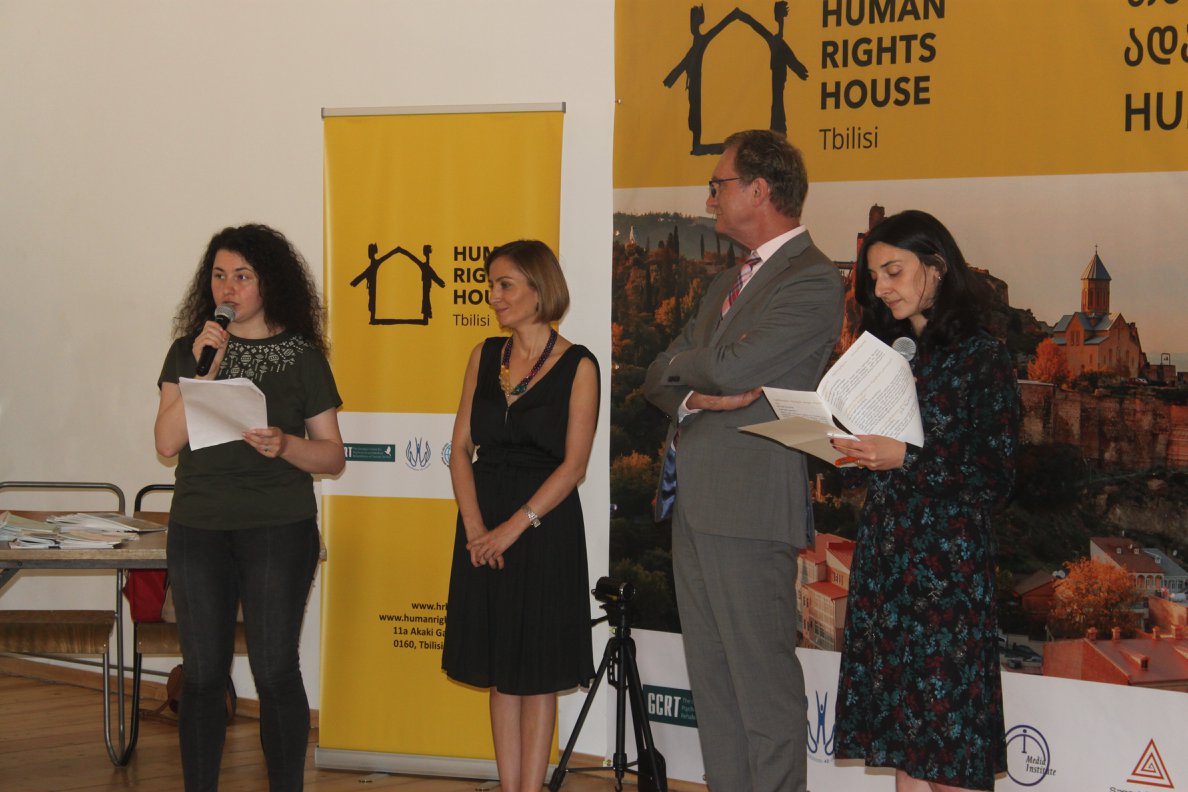 Coordinator of Human Rights House Tbilisi, Natia Tavberidze welcomed the participants and the audience of the Fair. She underlined the importance of cooperation with regional organizations and the work that is carried out by them.
The welcoming speech was delivered by Natia Katsitadze, the Chairperson of the Human Rights House Tbilisi board. She thanked international organizations and embassies operating in Georgia who have been supporting NGOs in Georgia financially in their various projects and activities, especially – the Embassy of Netherlands to Georgia for financially supporting the Fair.
The Ambassador of the Kingdom of Netherlands to Georgia, H.E. Mr. Jos Douma addressed the audience as well. H.E. emphasized, that it is "important and pleasant to meet regional organizations, talk with them face-to-face and learn about their needs from primary sources." The Ambassador expressed his hope that the Fair will become a tradition and the number of its participants will increase in the future.
After the welcoming speeches, attendants and participants of Fair engaged in active communication in the informal environment – they shared contacts, arranged future meetings and future cooperation.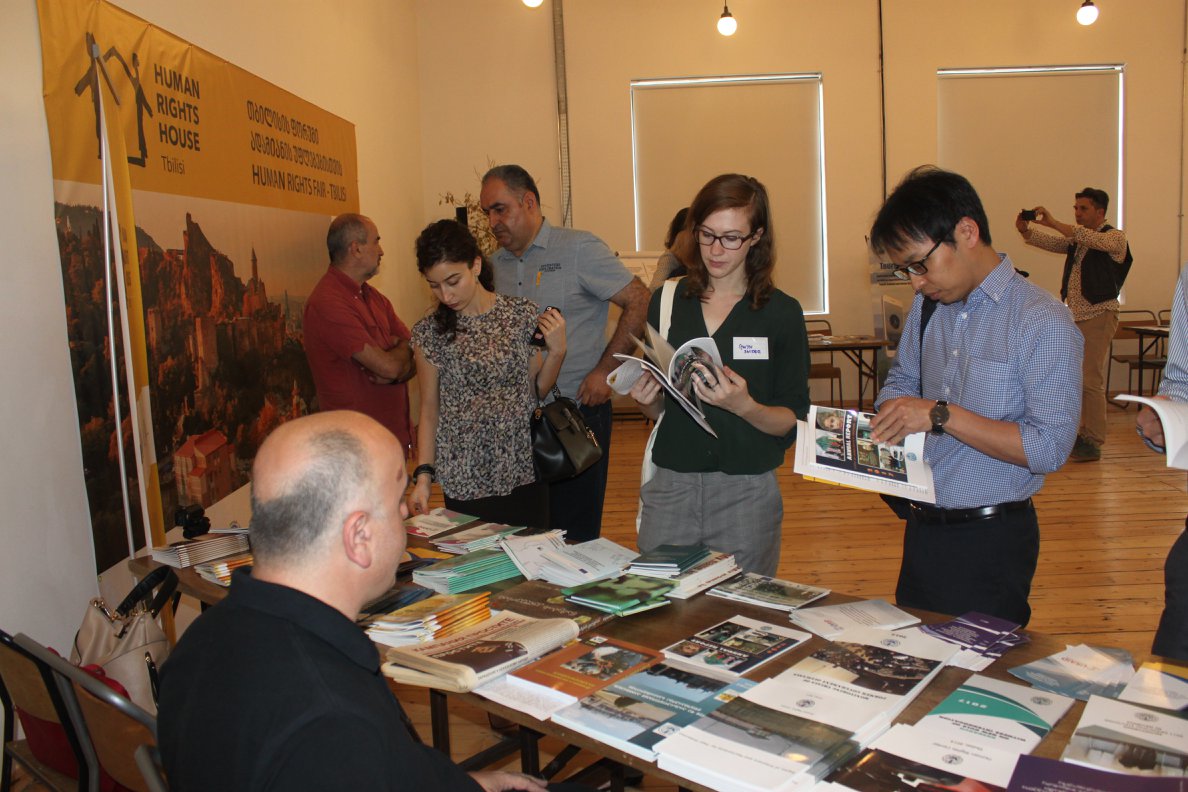 About Human Rights House Tbilisi (HRHT):
Human Rights House Tbilisi (HRHT) is a membership based organization and unites five Georgian civil society organizations, working in different fields of Human Rights. Based in Tbilisi, it was registered in July, 2010 as a non-governmental organization with the support of Human Rights House Foundation. HRHT became a member of the Human Rights House Network in the same year. The Human Rights House Network defends, empowers and supports human rights defenders and their organizations. Currently, independent human rights organizations work together in 16 human rights houses in 11 countries. The member organizations of HRHT are: the Human Rights Center (HRIDC), Article 42 of the Constitution, Georgian Center for Psychosocial and Medical Rehabilitation of Torture Victims (GCRT), Sapari and Media Institute. In accordance with the concept of Human Rights House, in order to enhance co-operation and joint activities, to advocate for better protection of human rights, all member organizations of HRHT share physical space and work on the following directions: providing legal and psychological assistance, improvement of legislation, advocacy, human rights education and protection of human rights defenders, activist and journalists at risk. In the frame of the protection program, HRHT assists persecuted human rights defenders, activists and journalists from Azerbaijan, who have shelter in Georgia.